Testimonials
We appreciate your feedback!
Dr. Hofmann is absolutely the best! . . . Even our vet-shy younger dog has learned to love going to the vet because he gets so much love from her!!!
Hands down the best vet in southern CA. I moved roughly 40 mins from Oceanside but will make the trek to see Temple Heights Animal Hospital.
Only way it could've gone better is if you offered beer for the humans. That would've been swell. Besides that everyone was awesome, friendly and very helpful!
The atmosphere and service has been great and look forward to more positive changes!
I brought my dog here to get a second opinion after feeling like the issue wasn't solved from several visits to another animal hospital. They were very thorough and patient with my shy/skittish dog. Here, they took care of the problem at the first visit. Super helpful and they really make sure you understand everything! I highly recommend this place!!
This vet has been the best vet I have ever been to. I love taking my dog here and she has gotten everything from shots to surgery for spay as well as a tumor and her recovery was fast and harmless!! She is all healed up and the prices were reasonable and affordable given the circumstances. He explains things very well and I never leave with any questions or concerns!! Staff is all so friendly, you never have to wait at all to get in and its overall an awesome place!
Ovitto loves coming in and saying hi to the nurse and Dr, they have been taking care of her very well they are calm and understanding with her since she's still a puppy and I am so thankful for that. Definitely recommend!! because they care about your fury family member and they treat them with love and respect.
Temple Heights is our go to for vet care and boarding. Our puppy Oreo loves all of the attention and care he receives there. I feel he prices are very fair and the care is excellent.
This is a friendly and respectful place. Fox and I feel like family. The wait time is never long, and the doctor is very thorough. My sweet little dog is cared for very well. and because of Temple Heights Animal Hospital, I expect to be with him for a very long time.
HOURS
Mon-Fri: 8:00am-6:00pm
Sat-Sun: Closed
LOCATION
4750 Oceanside Blvd.
Suite A2
Oceanside, CA 92056
Get in touch!
Have a question? Our team is here to help!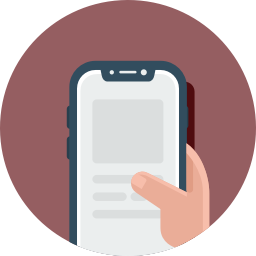 Request an Appointment
Save time and request your next appointment online. We look forward to seeing you!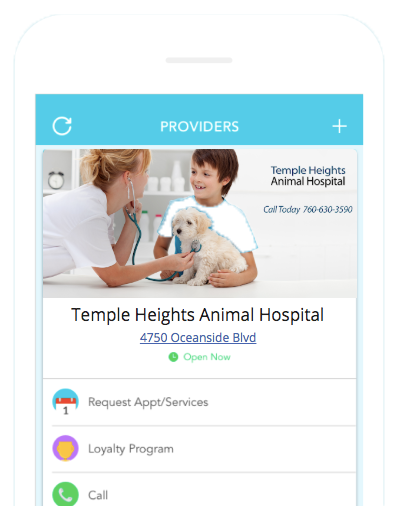 Download Our App
We are proud to work with PetDesk and offer our clients a wonderful way to keep up with their pet's care.