Testimonials
We appreciate your feedback!
Caring, resonable. Common sense and empathy.
Really caring staff. You were so good to my sheltie, Bailey, treating his ear infection.
Very kind staff who obviously care deeply about the health and wellbeing of each pet.
Everyone is very nice and helpful, and Dr. Hoffman is so informative and easy to talk to about concerns. So glad Lexie goes to Temple Heights Vet. Dr. Hoffman answering questions!
Appreciate you getting my pup in so quick. I like your very friendly staff. I also appreciate that you keep finances in mind. Getting my pup in so fast.
I love Dr. Hoffman. I never feel judge by her or her team. They understand my dog.
Everyone is so nice and attentive! Felt in great hands and appreciated the follow up text.
Friendly, caring service with great explanations of what was done and what to expect. Prompt loving care.
Thank you THAH for caring for my Leia! I was very worried she had been doing a gag like gesture & shivering for 5mins and your staff took her in immediately. Dr Hoffman said it looked to be 'reverse sneezing' and that she was fine otherwise! They monitored her for a few hours just to be safe. Thanks so much for putting my fears at ease.
I love how much the doctor cares about my furry friend and me. She's very concerned about the welfare of the relationship between My dog and I and that it remains as healthy as his physical state. We are considered important and are shown as well as told.
The communication with the staff was excellent! Even before we made an appointment, all our questions were answered thoroughly and quickly. The care they showed to my new puppy, and the follow up was what one would expect from those that love and care about their patients!!
I feel that Dr. Hoffman really cares about my dogs. She is generous in her time and counsel. She is relatable and realistic. The staff is attentive and responsive, and professional. They made a special effort to make room to get my beagle in to be seen. He was in a lot of pain, and they got him the meds he needed.
HOURS
Mon-Fri: 8:00am-6:00pm
Sat-Sun: Closed
LOCATION
4750 Oceanside Blvd.
Suite A2
Oceanside, CA 92056
Get in touch!
Have a question? Our team is here to help!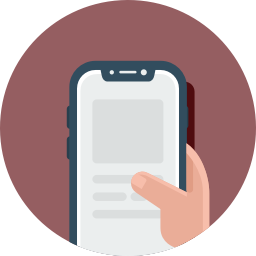 Request an Appointment
Save time and request your next appointment online. We look forward to seeing you!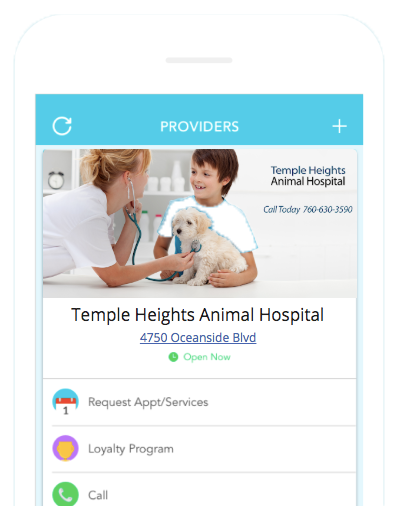 Download Our App
We are proud to work with PetDesk and offer our clients a wonderful way to keep up with their pet's care.